Catawba River Stream and Wetland
Umbrella Mitigation Bank
Stream and Wetlands Restoration, McDowell Creek Watershed
Huntersville, NC
Mitigation Banking
In 2008, Estes Design began working with three property owners to initiate the project. In 2009, Estes Design completed the USACE mitigation banking prospectus, conceptual design and 85% construction documents for approximately 10,000 linear feet of stream restoration and 4 acres of wetland restoration in the McDowell Creek watershed near Huntersville, NC. Credits were sold to the City of Charlotte Umbrella Bank.
A full copy of the USACE approved prospectus is available for download below.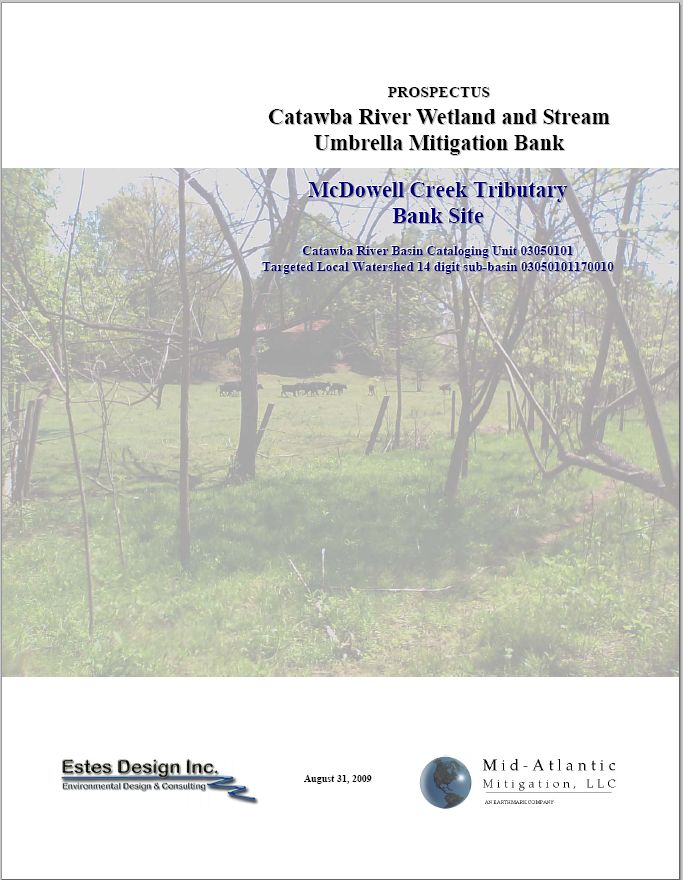 The conceptual plan for the 10,000 linear feet of stream and 4 acres of wetlands includes four smaller tributaries and one main trunk stream. Wetlands are integrated into low lying pockets.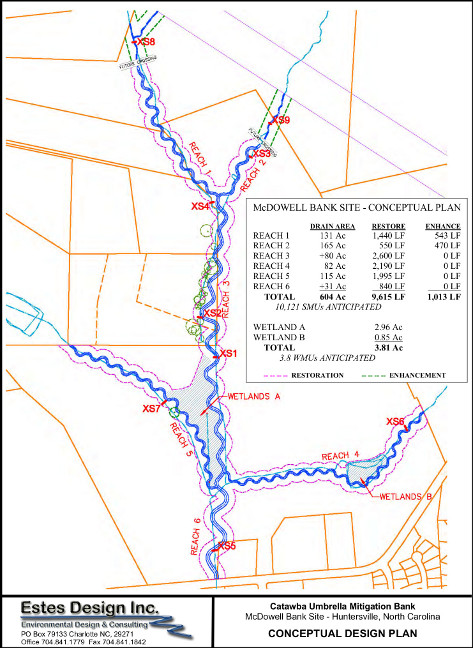 The final project was constructed in 2012.